MancalaDS is a board game (Single player or 2 players on 1 DS) for the Nintendo DS.
The games of this family best known in the Western world are
Oware (or Awele), Kalah, Sungka and Omweso, and Bao.
Mancala games play a role in many Africa and some Asian societies
comparable to that of chess in the West.

Have fun playing!
Download MancalaDS 2.1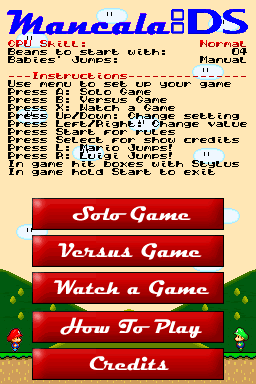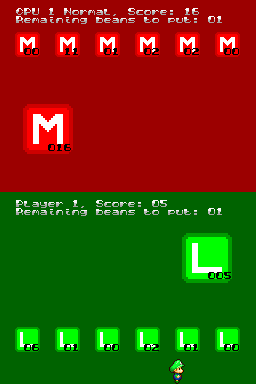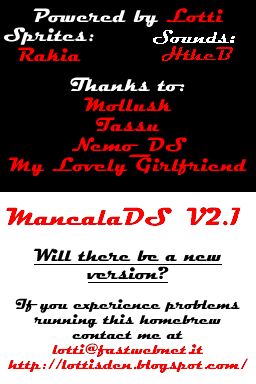 Credits:
Lotti
HtheB
Rakia


a real Mancala board